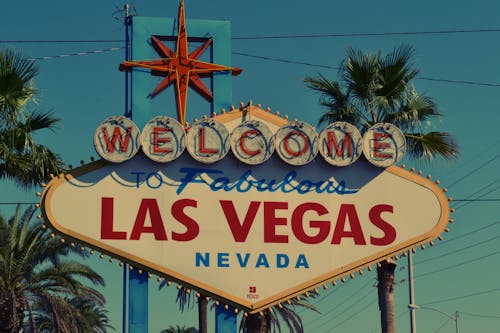 Planning the ultimate Las Vegas bachelorette party weekend starts well before the appointed date, with plenty of preparation and planning to make the bride's last big night out on the town one of the best ever.
Start by booking flights well in advance and working out rooms – single occupancy, double a big suite? Make sure the bride has some space of her own in case she needs to decompress. If you're planning around a special date, make sure you remember to get all of your reservations confirmed and plan on checking in as soon as possible to make sure your rooms don't get snaked from under you.
Hire a limo to pick you up from the airport – the expense is worth it, and the trip from the landing strip to the… Strip … is just long enough to crack a bottle of bubbly and toast the weekend in style.
Friday night is going to be a late one, so arrive early enough in Sin City to get a good nap in before donning your bride squad outfits and stepping out to hit a nightclub or three. Don't forget to book for large parties, and do pay for VIP access – jump your girlfriends to the front of the line and skip lengthy waits. Bottle service at a table is a must, since you can rest in between dancing. Don't forget to check out any special shows – this could be the last time the whole squad is able to bop out to Beyonce and or sing along with Celine.
Saturday morning, recuperate from the night before with plenty of room service. Insist on champagne and OJ so you can your gal pals can lounge around in loose v-neck tees and boy shorts while you refuel for the next phase of the weekend. Once you've managed to push back the hangover from the night before, you're ready to hit the Strip.
You'll want to be comfy, so consider sensible shoes and jeans with a sweatshirt or long sleeved tee if it's cooler weather, or miniskirts and tees if it's warm. Either way, it's the perfect chance to break out the next round of bachelorette party tees and a long sleeved, boat neck slouch version with sleeves that can be pushed up is ideal for almost any weather.
For your next night in Sin City, class it up with tight black miniskirts, heels, push up bras and flowy muscle tanks with your zodiac sign in constellation form on the front – she may be getting hitched, but there's nothing stopping single members of the squad from making it easy for potential suitors.
These tops let them skip asking "what's your sign" and going straight to "Pisces are just my type!" Tell embarrassing stories about the bride to be while you take turns trying to drink her under the table (who said friendship is fair?)
Sunday morning, plan on a spa day – it's time to be pampered. Snuggle down in comfy sweats and bring on the cucumber slices – and the Cabernet. It's the perfect finish to a weekend filled with fun and excitement. Make sure you leave plenty of time to catch your flight out, and distribute everyone's bachelorette party shirts to be kept as souvenirs.